Easter Sunday on the Upper East Side
Jesus's resurrection is a permanent reminder that no matter how far away we've run, we can always come back home.
Thanks for Joining Us for Easter @ Meta
165 E 88th St, New York, NY 10128
Join us for Easter 2024 on Sunday, March 31st, 2024, as we celebrate the resurrection of Jesus Christ!
Sunday, March 31st
11:00am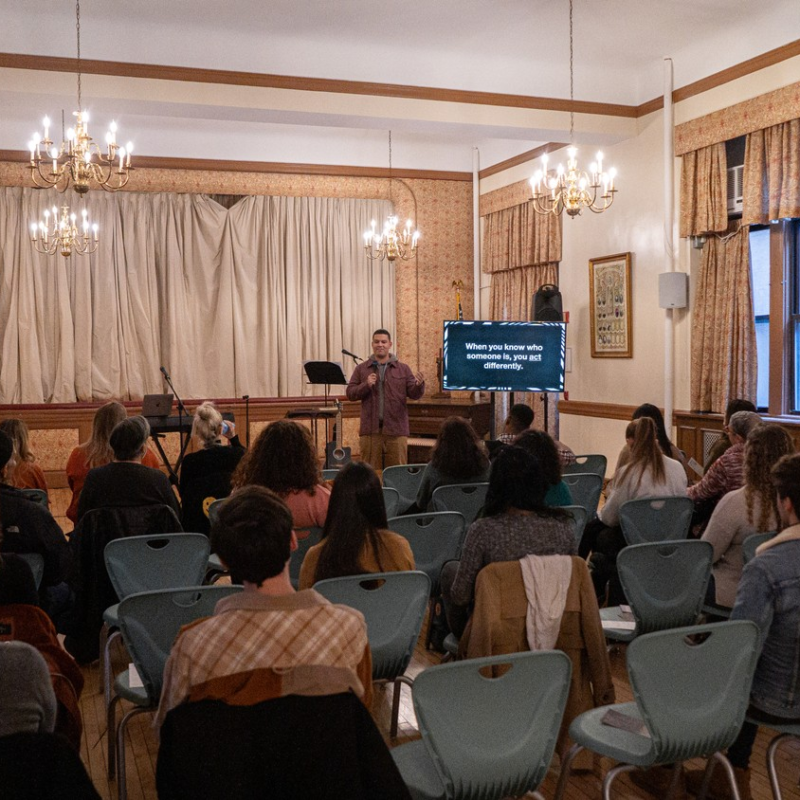 Sunday Gathering
Easter Sunday at Meta Church is something you don't want to miss! We've been planning this service for weeks with YOU in mind! Our Sunday church gatherings are between 60-70 minutes in length, and they're filled with community, worship, prayer, and a practical message to help you follow Jesus no matter where you are on your faith journey.
Getting Here
Meta Church is located in the Carnegie Hill neighborhood of the Upper East Side, and we're committed to serving the people of the Upper East Side and East Harlem. We meet every week at the Kolping House on East 88th Street, so we're easy to get to via the Q, 4, 5, and 6 trains as well as the M101, M102, M103, and M86 buses.
Meta Kids
Meta Kids is a clean, safe, and fun children's environment serving families with children between the ages of 3 months through 5th grade. Every week our team of volunteers prepares an interactive lesson to help children learn about Jesus on their level, and Easter Sunday is no exception! We're excited for your child to have fun while they learn about Jesus.
"I became very disenchanted with church and church people. However, Meta Church has not only showered me with an accurate portrayal of love as described by Jesus, but they're also teaching and challenging me to genuinely love and serve the people I come in contact with daily."
– Tracy
HOW LONG IS THE GATHERING?
Our service starts at 11:00am and concludes around 12:15pm, lasting a total of 75 minutes.
Most of our church attenders dress casual, but you can wear whatever makes you feel comfortable. Dress up or dress down, it's up to you!
CAN I ATTEND IF I'M ____________?
The short answer: YES! Meta Church is a community made up of imperfect people from all walks of life. Come as you are and we'll meet you there.
WHAT DO YOU HAVE FOR KIDS?
We have a great ministry called Meta Kids that's all about helping children up through 5th grade learn about Jesus on their level. Read more about Meta Kids here.
WHERE DOES THE CHURCH MEET?
We meet every Sunday at the Kolping House Building on the Upper East Side of Manhattan, located at 165 East 88th Street, between Lexington and Third Avenues.
Got Questions?
If you have any questions about Easter Sunday, service times, or Meta Church, feel free to shoot us an email and let us know. We're happy to answer any questions you might have.